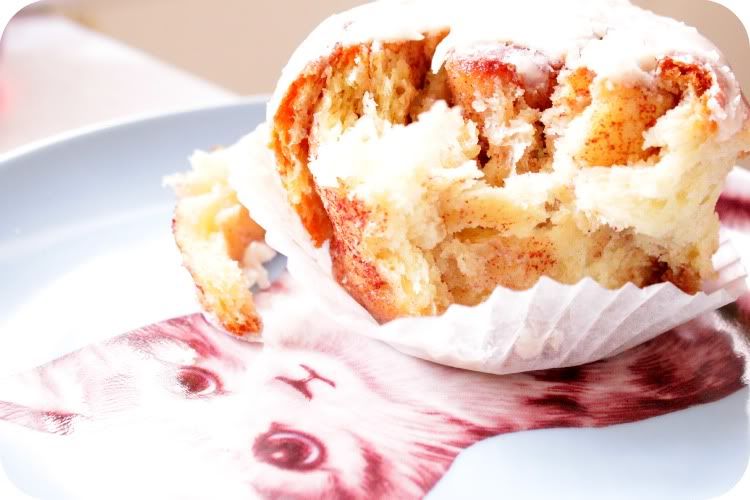 Have you guys been to Stewart & Clark yet? Jeff and I became regular vistors when I was pregnant with Elliott, but I just tried their cinnamon roll for the first time this week. I've always
liked
cinnamon rolls, but I've never actually fallen head over heels madly lunatic in
love
with one.
Meet my cinnamon-y soulmate...
The first time I tried to get one, they had already sold out by 10AM!
So this time I got serious and called ahead to have 2 set aside just for us.
Tracy and Glenn are two of the sweetest people I've met in SLO. She's an expert chef and caterer with years of experience and accolades. I recommend you try her amaaaazing handmade marshmallows (the raspberry rose are my favorite) and triple chocolate cherry cookies (oh my gosh)! Jeff loves the hot cocoa they serve up- super thick and ridiculously rich. I like to pick up mini containers of their potato salad for the kids as a special, indulgent treat. They're really using the term "salad" loosely here- as it's full of cheese, and bacon and... I don't even

know what else, but it's just incredible yummy. I'm both sad and grateful that they're not downtown. I'd never ever lose the baby weight.
On a scale of 1-10 I'd give Stewart & Clark ohhh... a 20! You should definitely try them out for yourselves. Menu varies daily, so join their email list. Stewart & Clark Fiero Cafe offers: